Porsche Classic Tool Roll for 993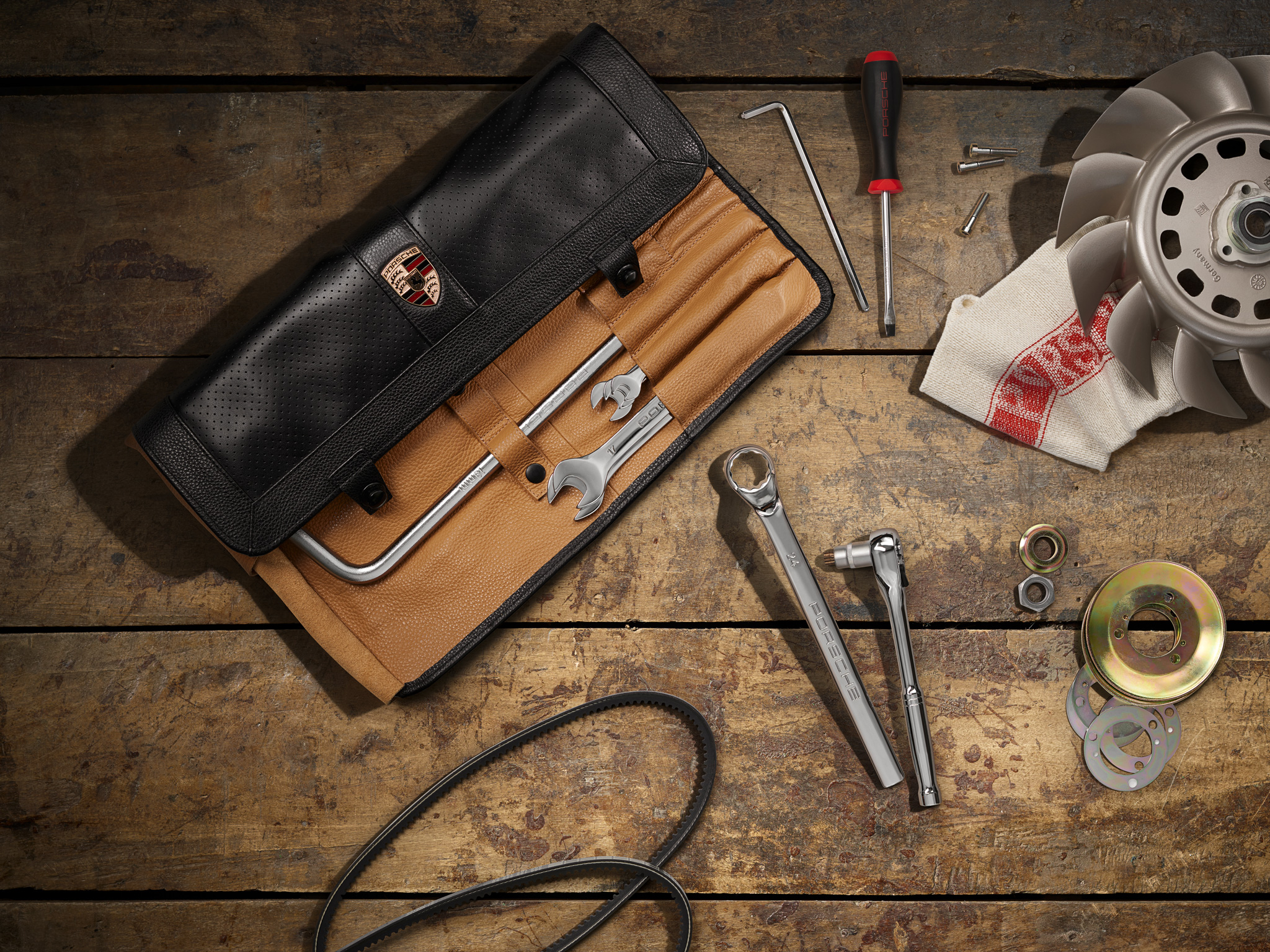 Porsche Classic Tool Roll for 993
The Porsche Classic Tool Roll for your 993.
The design of the Porsche Classic 993 tool roll was inspired by an interior combination that was popular for Porsche 993 models at the time. The outside of the roll is made of black perforated leather and the inside is Cashmere Beige. The center of the roll is adorned with a scaled-down reproduction of the Porsche hood crest from the Porsche 993, which – for the first time ever – features solid black Porsche lettering. The roll is fastened with the well-known "Tenax" fasteners.
The contents have been reconstructed based on the original tool roll and reissued with the help of the technical drawings of the tools from the original supplier from that time. In the final step, the Porsche Classic experts have given the roll some technical and visual upgrades and also added some additional useful tools.
Contents:
- Combination wrenches (8, 10, 13, 18, 19 mm)
- Wheel nut wrench
- Retaining wrench for belt pulley, 24 mm
- 3/8-inch ratchet wrench
- Multi-tooth insert for alternator
- Allen key for belt pulley
- Combination pliers
- Crank for emergency operation
- Attachment for emergency operation (sliding roof & window regulator)
- Phillips screwdrivers PH1 + PH2
- Flat-head screwdriver
- Towing lug
- Hook for locking wheel nut cover
- 2x Allen key for emergency operation of Targa roof
- Porsche cleaning cloth
Article no. PCG99372110